WordPress Websites for Content Creators
Looking to beef up your personal brand? A website is the perfect way to do it. I'll build you a beautiful, easy to manage WordPress website that will give your audience a central place to find resources, learn more about you, and connect with your content and/or services. 
Why build a personal brand website?
Centralize Your Resources
Whether it's affiliate links, a list of good reads, a blog, or just a place to introduce yourself, you can always reference your website in your content to tell people where to go to learn about your brand.
Monetization
Should you choose to, your website can be monetized through advertising partners such as Google AdSense and other ad programs. This can turn your personal brand site into an additional revenue stream.
Build Thought Leadership
WordPress, at its core, is a blogging platform. Adding a blog to your content portfolio allows you to share raw thoughts in a new format. Whether it's tips and ideas, recipes, or your thought of the day.
Sell Services
In addition to your content, do you provice services such as public speaking or consulting? If so, then you need a website for customers and potential customers to reference and find your services.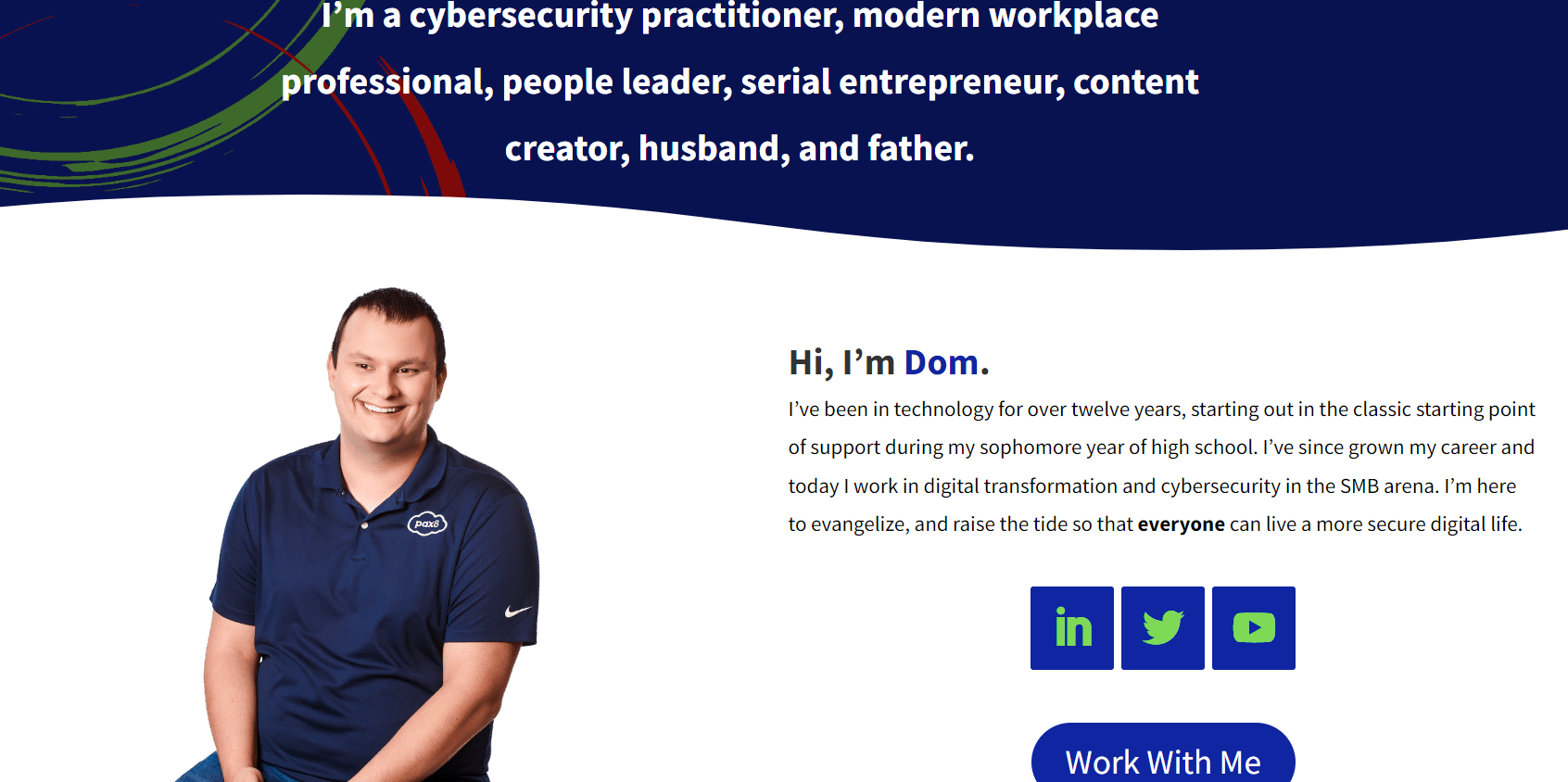 I'll build a site to make your personal brand pop
My approach to WordPress websites is unique. I'll focus on representing your personal brand in a way that makes it shine. If you don't have a logo or other assets, I'll connect you with the right people to get them made.
There are two key tenets I use that will help your content shine:
WordPress Done Right
WordPress simplifies a lot about web development, but it's still complicated. Plugins, themes, and everything else can really slow your site down. I focus on building your site in a minimalistic style, ensuring that you're not bogged down by unnecessary plugins that do not drive the mission. The truth is, your content can be simple, beautiful, and productive all at the same time! In addition, I'll help you apply security best practices, reducing the chances of your site being overtaken.
The Keys are Yours
There are so many stories of beautiful WordPress websites being completely unmanageable by the customer (you). I hate that approach. When your site is done, I'll teach you how to manage it yourself. Leveraging templates, you'll be able to "just write" and your content will fall into place elegantly. If you do need some help, I'll still be available for you on an hourly basis.
Ready to get stared?
Get in touch me today for a commitment free consultation. If we don't decide to work together, it won't cost you a penny.